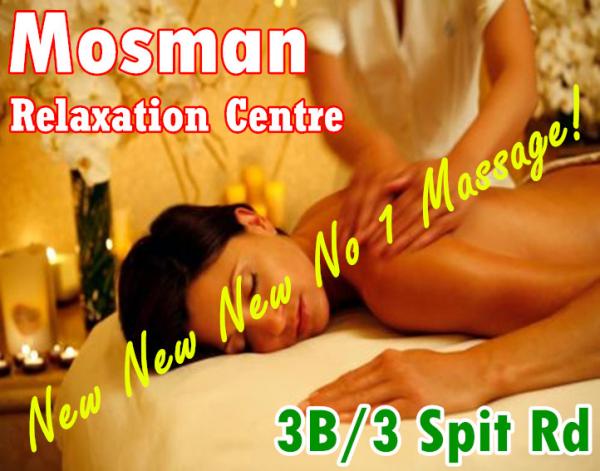 Business name: Mosman Massage
Business type: Remedial massage
Phone: 02 8971 5306; 0452 425 178
Location: 3B / 3 Spit Rd
Website: View advertiser website
Business description:
NEW NEW NEW IN MOSMAN No 1. Massage at 3B / 3 Spit Rd. Fantastic 18-22yo Euro & Asian Girls
18-22 y.o. attractive uni girls, European and Asian beauties, our friendly team will look after all your needs
Nice, new Mosman Relaxation Centre better than you could imagine
Clean, private rooms with soft music
Please come in and relax with a beautiful lady for fantastic massage service - you deserve it
We are the best massage shop in Mosman
Our shop has professional massage therapists
We will give you joyful satisfaction and an unforgettable experience
Tel: 02 8971 5306
Mob: 0452 425 178
Opening hours
10 am - 8 pm (7 days)
Price:
30min / $40
45min / $55
60min / $65
Free parking at rear - enter via Civic Lane
Recommended:
Ameesha: (new), 18yo, Indian, size 6, slim little kitten, beautiful, very popular, top service
Jessie: (new), 26yo, Colombian, tall, slim, busty, charming, good service
Emily: (new), 20yo, Swedish, golden hair, gorgeous, busty
Olivia: (new), 22yo, DD, Czech, tall, petty face, size 12
Lucy: new,18yo, Thai girl, cute, small, pretty, babe doll.
Do you have aching neck, shoulder or back?
Do you have stress, tension or irritability in your life?
Do you need remedial or relaxation massage?
Do you just want to be cheered up or pamper yourself?
Come to Mosman Relaxation Centre - let us bring harmony to your body, mind and soul
We also offer the following specialised massage:
• Aromatherapy
• Deep tissue
• Hot stone
• Pain relief
• Herbal Treatment
• Weight management