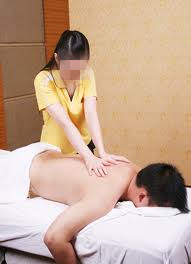 Business name: Carlingford, fr $35!
Business type: Remedial massage
Phone: N/A
Location: N/A
Website: View advertiser website
Business description:
Dear Customer
Welcome to the new management king style massage!
We provides professional, Traditional Chinese Massage, such as :
Acupuncture-the stimulation of specific acupuncture point along the skin of the body using thin needles. It is associated with the application of heat, pressure, or laser light to these same points. It is a form of alternative medicine and a key component of traditional Chinese Medicine (TCM) which aims to treat a range of conditions and pain relief.
Tuina- An effective therapy of touch , promoting relaxation and healing through stimulation of your circulatory and lymphatic systems, calming your nervous system, releasing tense muscles and restoring your natural energy flow.
Foot Reflexology massage-A natural healing art based on the principle that congestion or tension in any part of the foot mirrors congestion or tension in a corresponding part of the body. These parts, known as reflex points can also be found on the hands and other body parts, however, the most commonly treated area is the feet. A unifying theme is the idea that areas on the foot correspond to areas of the body, and that by manipulating these one can improve health.
Our masseuses are pretty, young and professional in relaxing / remedial massage. They will serve you really well by offering you a full body relaxing massage.
$35/30 min
$50/ 45 min
$60/60 min
So come and enjoy our king style service now !