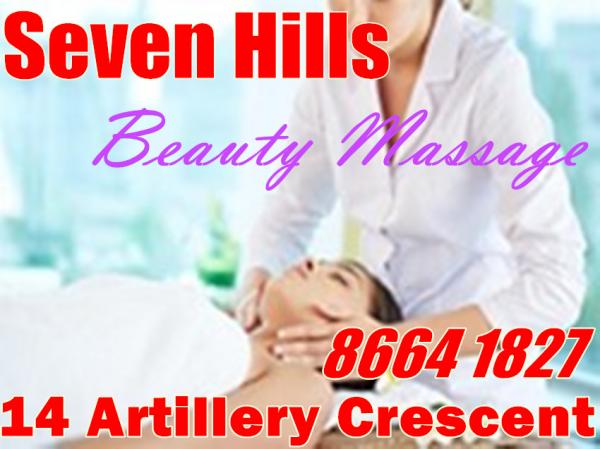 Business name: Seven Hills Massage
Business type: Remedial massage
Phone: 02 8664 1827
Location: 14 Artillery Crescent, Seven Hills, NSW 2147
Website: View advertiser website
Business description:
❤✔❤✔❤ SEVEN HILLS Massage Paradise–Total Body Care & Ultimate Relaxation❤✔❤✔❤
Welcome to Seven Hills Massage
NEW MANAGEMENT, NICE YOUNG MASSEUSES
Address: 14 Artillery Crescent, Seven Hills, NSW 2147
( Rear Entry Available, Easy Parking )
Tel: 02 8664 1827
Our price:
$40/30mins
$50/45mins
$60/60mins
Open hours: 10:00am--7:00pm, 7 days
You will enjoy pleasant environment, quality massage services and a professional personality.
Our elegant & gorgeous masseuses with professional & exotic massage skills will pamper you all the time from top-to-toe.

Our shop is newly decorated with exquisite high-class style, a clean massage place with peaceful atmosphere. All clients can enjoy a quiet, private and immaculately decorated room with pleasant low lighting and air-condition. Shower facilities provided. Rear entrance is available and wheelchair is accessible.
Our service includes:
Remedial massage,
Sports massage
Deep tissue massage
Neck, shoulder, back & leg pain relief
Oil massage,
Hot stone massage,
Foot spa
Full body relaxing massageRemedial relaxation massage