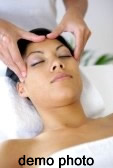 Business name: Rooty Hill massage
Business type: Remedial massage
Phone: 0406 588 669
Location: 6/28 Barker St ROOTY HILLS STH NSW 2766
Website: View advertiser website
Business description:
▓♥▓♥▓♥▓$30 Sensational Massage with Beautiful Young Girl-ROOTY HILL ▓♥▓♥▓♥▓
Hi Gentlemen
Add: 6/28 Barker St Rooty Hill NSW 2766
Mob: 0406 588 669
Lovely girls are gorgeous ,well-educated , friendly & passionate , who are willing to look after all of our dearest customers.
2 to 3 high class & elegant masseuses work every day.
We offer Chinese full body oil massage, remedial massage, Thai massage and Swedish massage.
Our premises are warm, quite & clean, with very nice rooms, comfortable massage beds and relaxing music.
We open from 9:30am-7pm, 7 days.
Our price:
$30/30min
$40/45min
$50/60 min